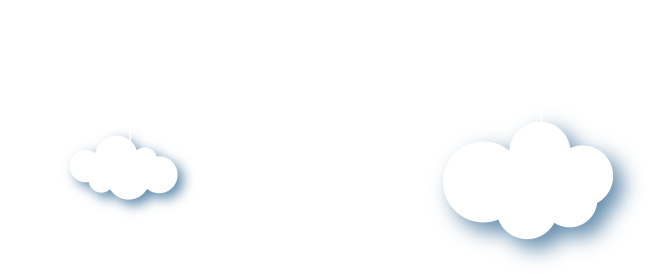 Where learning is serious fun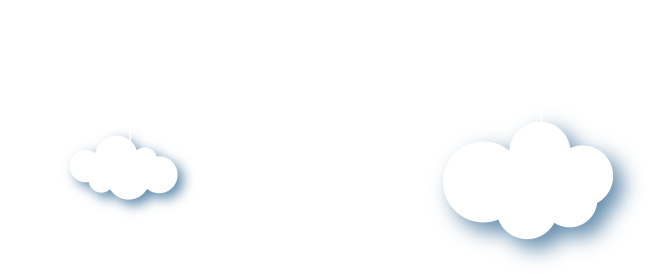 Our Story
Rainbow Nursery is a non - denominational setting serving the community of Bathgate and other outlying areas of West Lothian. The company was established in 1988 and has been owned by the current owners since 2003.
We have a main building with a three stor ies extension which houses a Toddler (Yellow) Room in the lower ground floor and the Tweenie (Blue) and Baby (Pink) Rooms on the ground floor. We have a kitchen, dining area and an Out of School club (The Den) on the first floor.
In Apri l 2013 we moved our pre - school service into a new building at 66 Hopetoun Street, Bathgate. This building has its own kitchen, staff room, offices, playroom and garden area. The room name was changed from Preschool to Rainbow Green Room in 2017.
We are ope n 5 days per week, Monday to Friday, between the hours of 7.00am and 6.00pm.
We are in partnership with West Lothian Council and work with local primary schools, specialist provisions and other Early Years establishments to which a child may be transferr ing or may also attend. We provide for children with a variety of needs so have links with Health Visitors, Educational Psychologists, Speech and Language Therapists, Occupational Therapists, Physiotherapists and the GIRFEC Team.

Our Vision and Values
Vision Statement
The children in our care will be at the heart of everything we do. We will create a warm, welcoming and rich learning environment where every child is nurtured, respected and given the challenge and support needed to achieve their full potential.
Values
Happiness
Through positive relationships based on care and respect we will support the development of physical and mental wellbeing and resilience.
Outdoors
We will inspire a love of Nature and the Outdoors through a wide range of opportunities.
Play
We will value play and understand the amazing learning experiences it provides.
Experiences
Each child will have access to a range of experiences which support their learning and development while igniting a passion for learning.
Our Aims
For All
• To provide a friendly and welcoming environment where everyone feels valued, included and respected.
For Our Children
• To provide a safe, happy, caring, stimulating and secure environment.
• To encourage each child to become a confident and independent learner.
• To ensure that each child is given a range of opportunities and learning experiences supported by current guidelines including Building the Ambition, Realising the Ambition:Being Me, Pre-Birth to Three and/or the Early Level of Curriculum for Excellence, which meet their individual needs.
• To support all children in their emotional and social development by building their independence, confidence and self-esteem.
• To encourage Creative Thinking, Problem Solving and a passion for learning.
For our Families, other Centre Users and the Wider Community
• To foster an ethos of effective partnership working with children, families, partner agencies and the wider community to support our children.
• To establish a strong partnership with local schools and other nursery establishments in our community.
For Our Staff
• To continue to develop our practice by committing to training opportunities and building upon our professional knowledge and experience to support children and families.
• To work as a dedicated team, striving for excellence, to ensure that each child receives the highest level of personalized care while implementing current guidance into our practice.
• We will work in partnership with families, other agencies and facilities within the local community of Bathgate.
• To continue to improve our service through positive relationships with our colleagues across West Lothian Council and other authority areas.
Our Manager
I am Susan Johnston, nursery Manager. I have over 25 years of experience in childcare and education, having completed my HNC and PDA at West Lothian College, my most recent achievement was completing my BA in childhood studies at Dundee University in 2016. Along with the directors of the company I play a key role in the ongoing success of the business through effective management, leadership and motivation, displaying a shared sense of direction, pride and energy. I aim to ensure overall effectiveness by use of self-evaluation, monitoring and a commitment to professional development. I am supported by a wonderful caring team of practitioners who are qualified and experienced. They nurture, care for and Inspire every child in their care, creating a safe and enjoyable learning environment where children can thrive and succeed and each individual's uniqueness is celebrated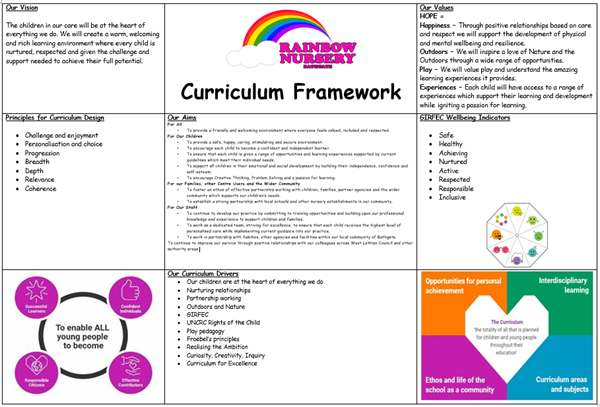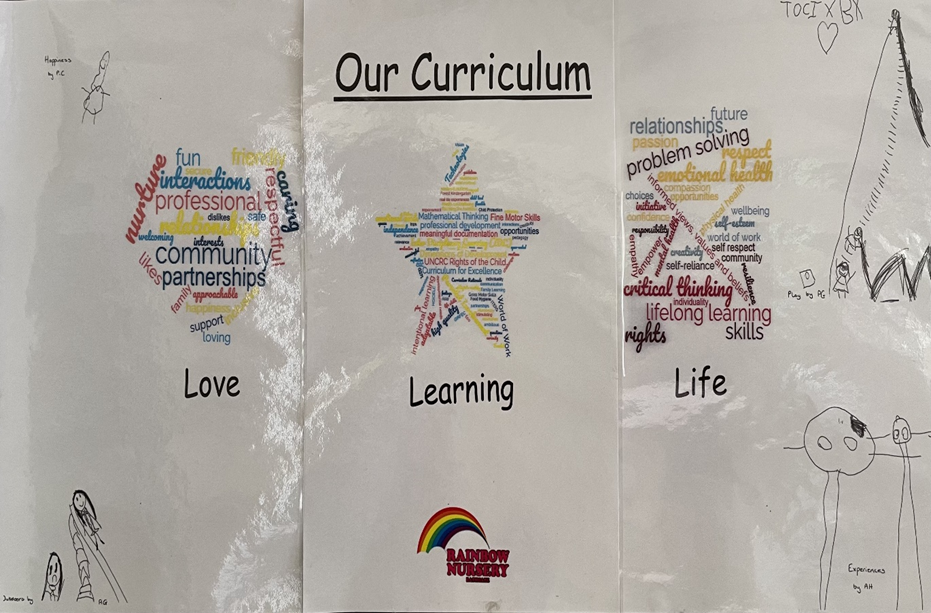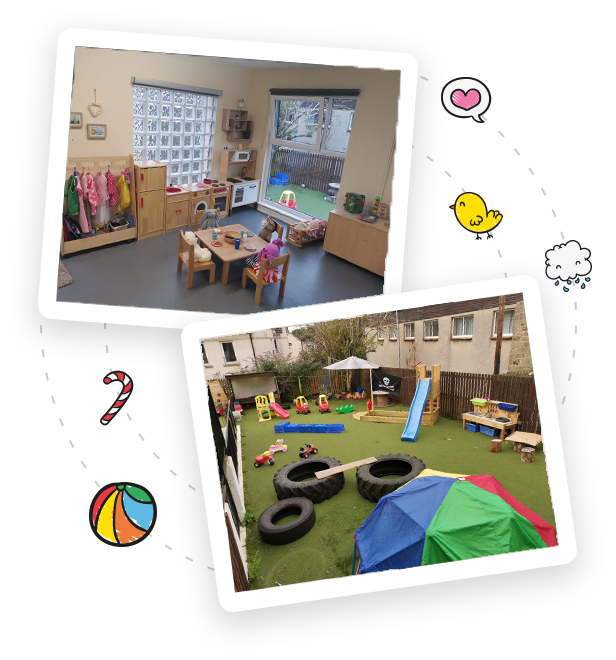 The Den – Out of School Care (Breakfast Club, After School Club and Holiday Club)
Your child can attend our Breakfast Club from 7am in the morning where they will be offered a nutritious breakfast to set them up for their day at school. Our dedicated minibus drivers will drop them off safely at school in time for the school bell.
Children are collected from school and arrive back to our After School Club where they are provided with a healthy snack. Children can do their homework supported by staff if parents wish. Children can then play and relax in our safe and stimulating surroundings or enjoy our spacious garden. Activities are planned by the children so follow their own interests and often include baking, arts & crafts, music and movement, home corner role play , relaxing in our quiet area, games , construction, XBOX area , tasks in our Workshop and much more.
During our Holiday Clubs the programmes are devised in advance with the children and regularly include outings and trips .
Lets meet our Team
Team and Packages
THE TEAM
At Rainbow Nursery, happy and contented staff is as important as happy and contented children. We like to take care of our staff by providing excellent working conditions, a competitive salary, structured training programmes and a commitment to career development. We believe in an open and honest two-way communication process; one where everybody, management and staff, work towards the same goals. These are:
Welcome Pack
Please call us or drop in to the nursery for a copy of the welcome pack. 01506 633348 16 Gideon Street Bathgate West Lothian EH48 4HD Alternatively email Susan, our Nursery Manager, at susan@myrainbownursery.co.uk and she will email you a copy.
If you are interested in joining our team please email a copy of your CV to Susan, our Nursery Manager, at susan@myrainbownursery.co.uk .
Susan
Nursery Manager
BA in Childhood Practice
Karen
Assistant Manager/Nursery Teacher
BEd (Hons) Education
Tracy
Support Worker, Green Room
Isabella
Ella Practitioner
Jennifer
Blue Room Leader
Leanne
Blue Room Support Worker
Claire
Yellow Room Leader
Lorraine
Pink Room Leader and Third in Charge
Scott
Minibus Driver and Support Worker
What's Going on in our Blog?
Recent Articles and News


Pink Room
Blue Room
Yellow Room
Green Room
Pink Room
Learning experiences are planned by our qualified team to support our youngest learners following Realising the Ambition . Our dedicated Baby Room team will nurture and care for your precious bundles within a comfortable, safe, secure and welcoming environment which has direct access to a safe and secure outdoor play area.
Blue Room
Yellow Room
Green Room

Contact us
Got a Question, Send us a text